An eventful commute, one April mornin'
Wow, now this was an eventful commute… Snow in April anyone? This was the non-view from a place called 'Surprise View', complete with Land Rover Discovery at a funny angle in the wrong lane and taking a while to get it straight again! I'd already picked up a friend who works for another business in Hathersage after his RS4 had become a little too friendly with a snowbank.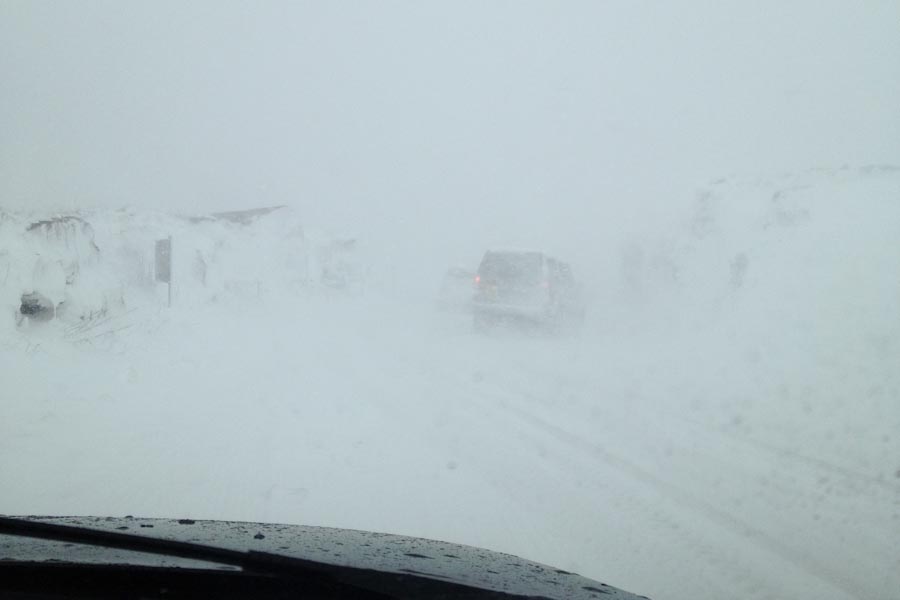 Most of us made it to the office one way or another and sampled a bit of extreme commuting that made up for the lack of snow through the rest of the winter. It was just a bit of a bummer that I'd taken the winter tyres off the car a couple of weeks back.
Alas, the snowploughs got out throughout the day and various parts were remarkably clear this evening, if you discount the 10' snow piles in places (no, that's not a typo and I'm not kidding; we're talking big piles of snow here)!